Use G2-built audience segments in LinkedIn Campaigns
23 Jul 2021

1 Minute to read
Use G2-built audience segments in LinkedIn Campaigns
Updated on 23 Jul 2021

1 Minute to read
---
You build audience segments based on G2 Buyer Intent data in my.G2, but your organization still needs to take action within LinkedIn Campaign Manager to use your G2-built audience segments.
If an audience segment is in the process of being built, the segment will be unavailable to use in LinkedIn. Wait for the audience status to change to Ready before attempting to use it.
To include an audience segment in a LinkedIn campaign, complete the following steps:
Log in to LinkedIn Campaign Manager.
Select an ad account to access it. If an ad account has not been used to create audience segments in my.G2, no G2-build audience segments will be available for it.
Select or create a campaign group to access it, and then select or create a LinkedIn campaign.
Confirm that the current campaign group is correct, and then select Next.
Choose an objective. Review LinkedIn's Select a Marketing Objective for your Ad Campaign documentation for more information on objectives.

In the Where is your target audience? section, choose which countries or regions should be included in your audience. The selections made here can be used to further target specific companies based on the segment you created in my.G2.
In the Who is your target audience? section, select Narrow if it has not already been selected.
Select Audiences > Third party > Third Party Company to find the G2-built audience segments that you have created in my.G2.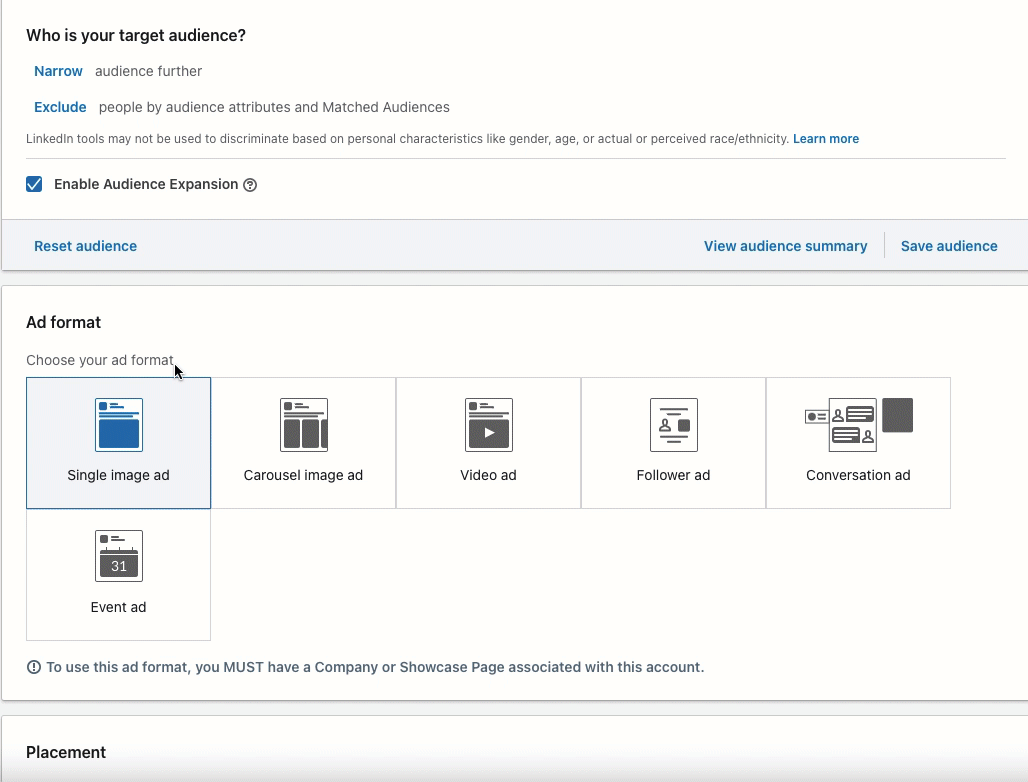 Choose the audience segments you want to include in the ad campaign.
Once your audience is built, select Save Audience. Enter a name and description for the audience and then select Save.
Finish building your ad campaign, including choosing options for the budget, schedule, ad format, and the specific ad to be used in the campaign.
Review and launch the LinkedIn ad campaign.
If you want to reuse the same audience based on the options you have chosen, you can do so by accessing the Saved Audiences dropdown when building future ad campaigns. A saved audience using a G2-build audience segment will update based on the latest G2 Buyer Intent data.
---
Was this article helpful?
---
What's Next