Insert a G2 Star Rating widget in a HubSpot website page or landing page
11 Jan 2022

1 Minute to read
Insert a G2 Star Rating widget in a HubSpot website page or landing page
Updated on 11 Jan 2022

1 Minute to read
---
G2's Star Rating Widget can be used to either highlight current product reviews or drive product users to leave new G2 reviews. Review the Star Rating widget documentation to learn more.
To place a G2 Star Rating Widget in a HubSpot website page or landing page, complete the following steps:
Go to my.G2.com and log in.
Go to the Marketing Content > Widgets > Star Rating Widget tab.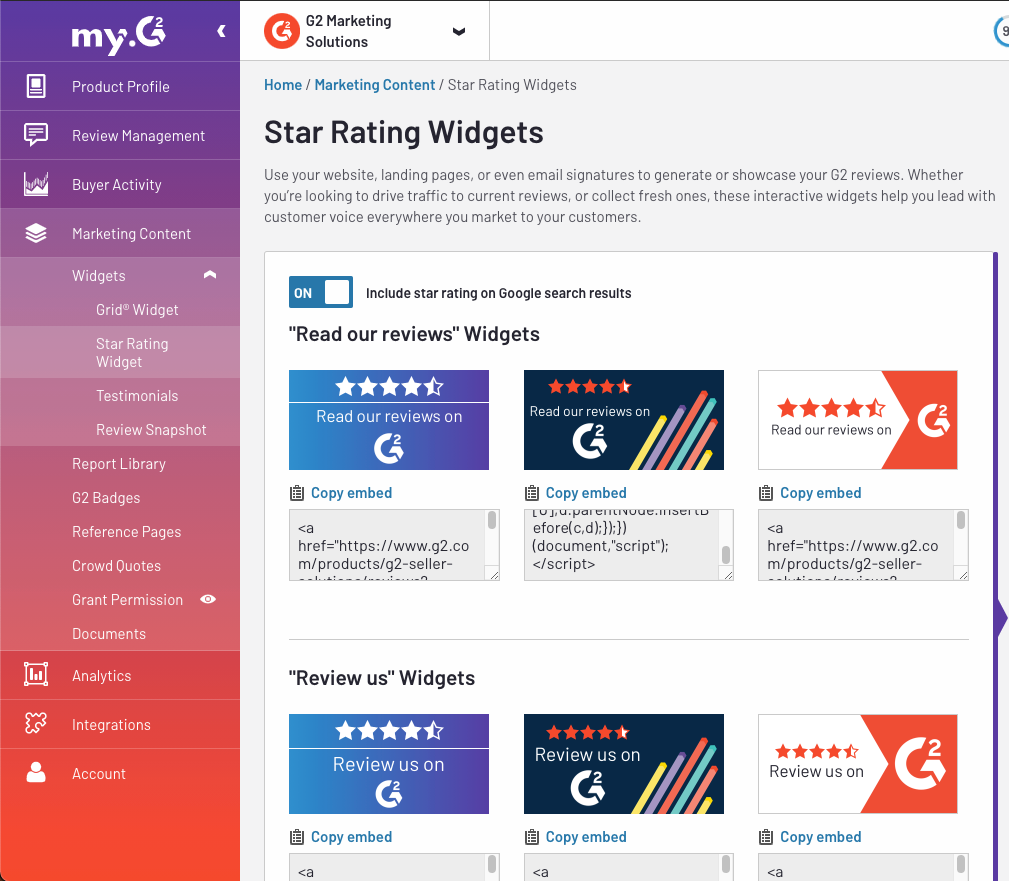 Find the Star Rating Widget type and style that you want to use and select Copy embed for it.
Go to your HubSpot environment, and then select Marketing > Website > Website Pages or Marketing > Landing Pages.
Select Create > Website page or Landing page.
Select a template.
Enter a name for your page and select Create page.
In the left-hand side bar of the page builder, select and drag the Rich Text module into the page. Or you can choose to edit an existing Rich Text module already placed in the page.
Select the pencil icon in the top-right corner of the module to edit it.
Select Edit in expanded view.
In the editor, select Insert > Embed.
Paste in the embed code from step 3. The preview should display your chosen Star Rating widget. Select Insert.
Move the Star Rating widget around the Rich Text module as needed.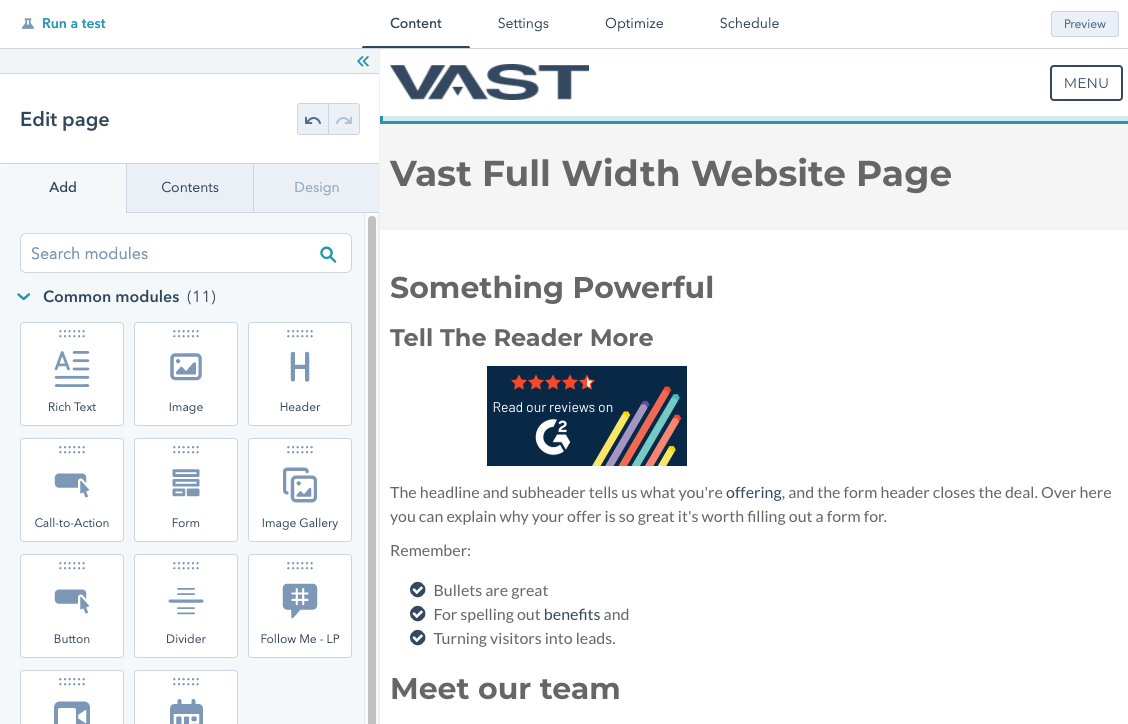 Navigate back to the page builder and select Apply changes in the left-hand side bar.
Select Settings and enter a page title to proceed.
Select Preview to review the page and the Star Rating Widget's placement, and then select Publish to continue with the publishing process.
The page should now be published with your Star Rating widget included.
---